China Visa
The PRC follows the international system and issues visas according to its laws and regulations which may be modified from time to time. The information provided on this page is about entry to the PRC mainland only: it does not include entry rules for Hong Kong, Macau, or Taiwan. In some limited situations visa is not required, but most foreign travellers need one. Generally, travellers requiring one must obtain it prior to travel, but there are a few exceptions.

Foreign travellers holding connecting tickets to pass through China are exempt from visa requirements provided they stay in the transit area of the airport for a no longer than 24 hours.

Visas can be issued for various durations; immediate or later start dates, and allow one, two (dual), or multiple entries. Any exit from the mainland of the PRC, including to Hong Kong and Macau will require that you have a valid entry to the mainland to permit you to re-enter. Otherwise you will need to apply for a new one at a consulate (or equivalent in Hong Kong) before entry is permitted.

The Chinese visa is usually a paper sheet glued into your passport but it can occasionally be a rubber stamp.

Read more about China Visas
144-Hour Visa-Free Transit
Since Jan. 30, 2016, the 144-Hour Visa-Free Policy has been implemented in the city to facilitate passport holders of 53 countries and regions to enjoy a visa-free stay up to 144 hours when taking an international transfer via Shanghai Lukou Airport, and passengers can travel to Shanghai and Zhejiang as well.

The 144-hour visa-free transit policy has been carried out in Shanghai, Jiangsu, Zhejiang, and Guangdong to facilitate international travelers to China. It allows passengers from 53 countries or regions to transit in the above cities or provinces for no more than 144 hours (6 days) without holding a visa.

Areas Allowed to Stay
If transiting in Shanghai, Jiangsu and Zhejiang: passengers can move around the three places.
If transiting in Guangdong, passengers can travel within Guangdong Province.


List of Qualified Countries
Countries having access to this policy are almost the same as those enjoying 72-hour visa-free transit policy, including:

24 Schengen Agreement Countries: Austria, Belgium, Czech Republic, Denmark, Estonia, Finland, France, Germany, Greece, Hungary, Iceland, Italy, Latvia, Lithuania, Luxembourg, Malta, Netherlands, Poland, Portugal, Slovakia, Slovenia, Spain, Sweden, Switzerland

15 Other European Countries: Russia, the United Kingdom, Ireland, Cyprus, Bulgaria, Romania, Ukraine, Serbia, Croatia, Bosnia-Herzegovina, Montenegro, Macedonia (FYROM), Albania, Belarus, Monaco

6 American Countries: the United States, Canada, Brazil, Mexico, Argentina, Chile

2 Oceania Countries: Australia, New Zealand

6 Asian Countries: Korea, Japan, Singapore, Brunei, United Arab Emirates, Qatar

Eligible Transit Ports
The 144-hour visa-free transit program has been implemented in Shanghai Lukou Airport of Jiangsu, Hangzhou Xiaoshan Airport of Zhejiang, and all air, sea and railway ports of Shanghai, including Pudong Airport, Hongqiao Airport, Shanghai Port International Cruise Terminal, Wusong Passenger Transport Center and all railway stations in Shanghai. Passengers can enter and leave from any of the above ports.

As for Guangdong, passengers can enter via Guangzhou Baiyun Airport, Shenzhen Bao'an Airport, or Jieyang Chaoshan Airport, but they can exit from any port in Guangdong.
Read details about 144-Hour Visa-Free Transit.
Things to do in Guangzhou
Guangzhou is the largest city in the world's largest conurbation (the Pearl River Delta: pop. 65 million). A leading commercial and industrial city, it has 11 districts under its jurisdiction with a total area of 7,434 square km (2,870 sq mi). At the end of 2019, the population of the city's administrative area was estimated at 15,300,000.
Guǎngzhōu (广州), once better known internationally as Canton, has been China's busiest trading centre for centuries. Despite breakneck redevelopment up to and after the 2010 Asian Games, much of the metropolis still hums along at a pleasantly sedate pace, where narrow, leafy streets conceal temples and mosques, pockets of colonial-era heritage, traditional dim-sum eateries, distinctive qílóu shophouses and Lǐngnán architecture. Equally, you can embrace modernity via the 21st-century architectural landmarks of the showpiece Zhūjiāng New Town, such as the late Zaha Hadid's Opera House and the slim-waisted Canton Tower, rising up over the Pearl River, which cuts a lazy swathe through the city.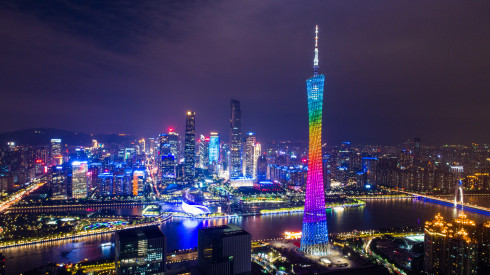 Canton Tower
The landmark of Guangzhou, also known as the Guangzhou TV & Sightseeing Tower and is one of the world's most remarkable new buildings. It serves not only as a popular tourist destination but also as an intensive facility for radio and television transmission. The tower is 450-meter-high and have an amazing Bubble Tram (spherical cabins) that allows you to experience the beautiful panoramic views of Guangzhou.

Useful Information
Address: No.222 Yuexiang West Road, Haizhu District, Guangzhou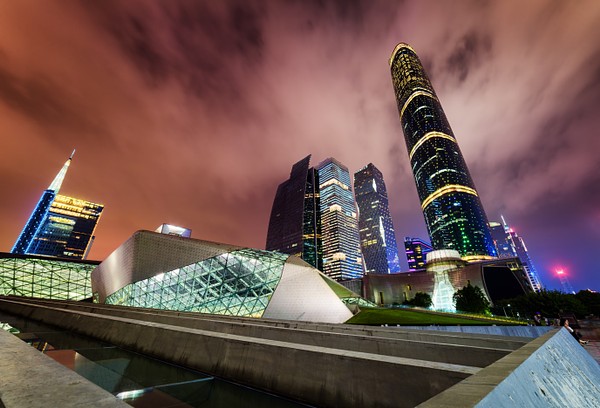 The Opera House
The Opera House in Guangzhou does not only host spectacular international music acts and theatre performances (in both English and Chinese), but is also an eye-catching sight due to its interesting architectural composition. Whether or not you're a theatre-goer, the structure makes for a worthwhile visit.

Useful Information
Address: Zhujiang West Road 1, Guangzhou
Phone: +86 20 3839 2888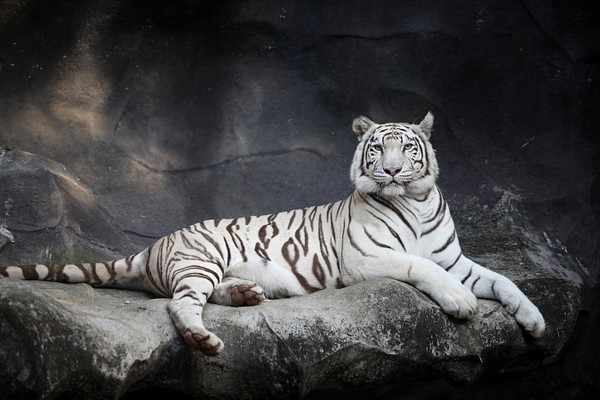 Chimelong Safari Park
Chimelong Safari Park is the biggest wild animal theme park in Asia and home to over 500 species and 20,000 rare animals such as pandas and white tigers. The park/zoo features safari on wheels where visitors are allowed to drive their cars inside the stock area. This is a large-scale park where you can have an intimate experience with animals, and you can surely spend a wonderful time here with your family.

Useful Information
Address: Dashi Street, Panyu District, Guangzhou